Last Day of School Celebrations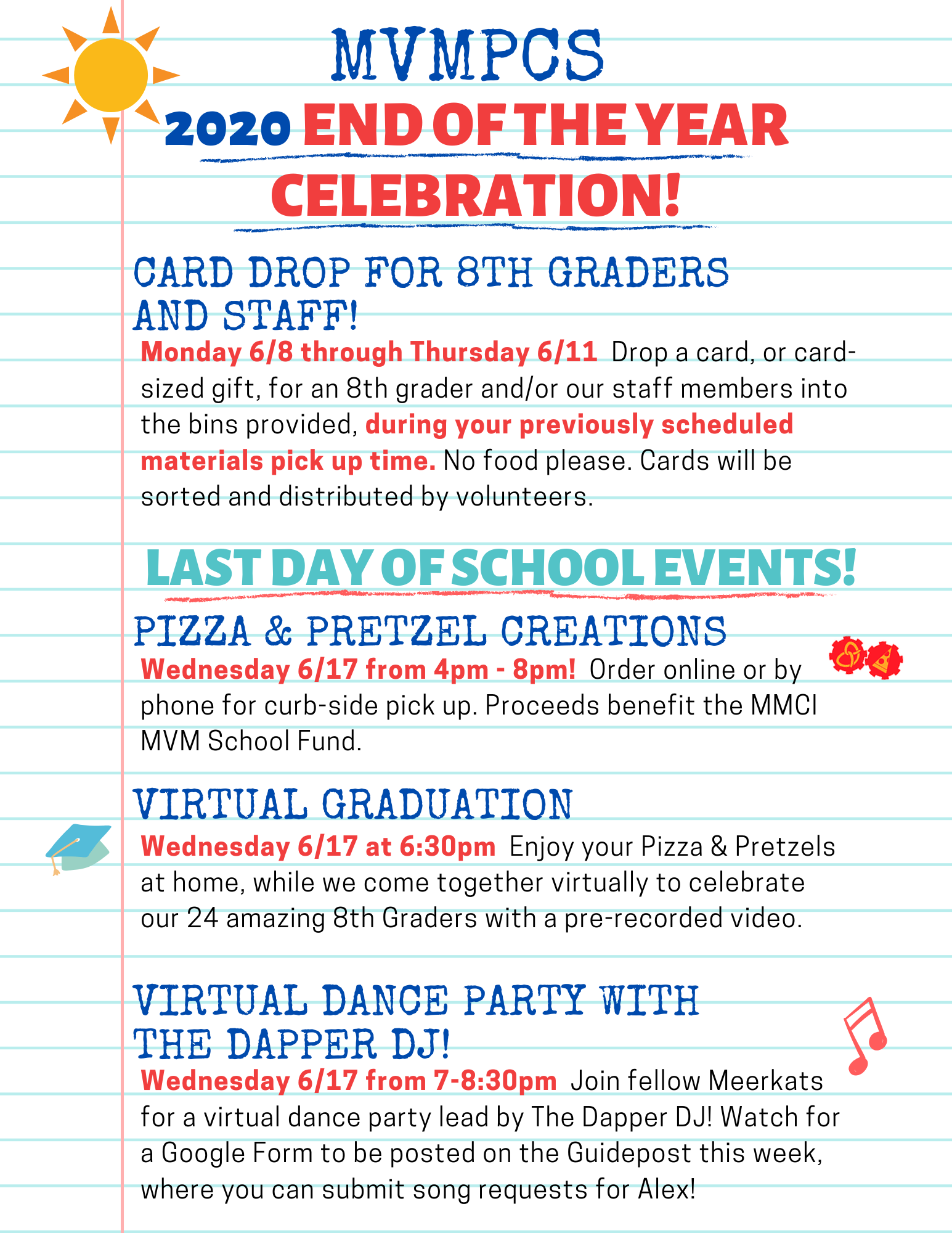 Bins for the 
Card Drop 
will be located near car line through Thursday June 11. You may drop cards and/or card-sized gifts during your previously scheduled materials pick up time. 
There is also a table with blank cards and pens (and hand sanitizer to keep us safe) located along the building. Please feel free to grab some cards and fill them out to drop in the bins! 
Make sure to clearly address cards and gifts to the staff member or 8th grader you wish to receive them. 
If you 
miss the opportunity to drop off cards during your pick up, please reach out to Jen at 
jenleader@hotmail.com
 by Thursday June 11, to arrange an alternate drop off time and location.
Links for our 

Virtual Graduation and Virtual Dance Party will be shared soon! 
There is a google form on the Guidepost 
here
, where the kids can submit song requests for Alex, 
The Dapper DJ
! He will begin with tunes for the younger kids at 7pm, and move up to Elementary and then Middle School throughout the hour.
You can order your 

Pizza & Pretzel Creations 

Online HERE, or call 301-694-9299, for curb-side pick up,

 from 4-8pm on Wednesday, June 17. 

Remember to mention the fundraiser! This is a great way to support a local business with a small return for our school. Please note: the restaurant currently closes at 8pm on weeknights, so be sure to get your orders in early!