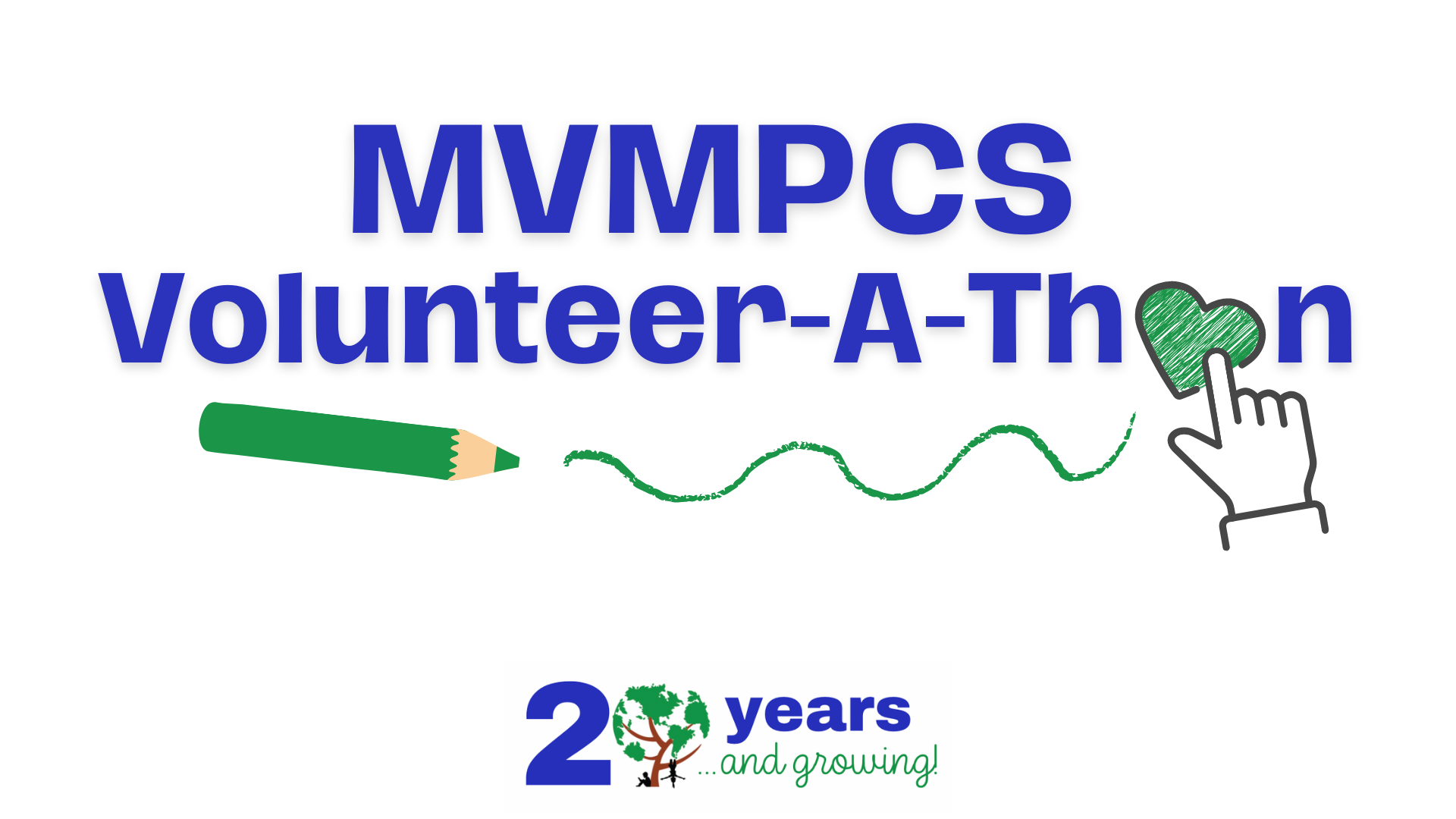 Did you know that every MVM family is asked to volunteer 30 hours each school year (10 hours per single-adult household)?
Have you thought about how you will fulfill your annual commitment to our community?

Do you want to get involved, but don't know how to get started?
Get all your questions answered, and find the role that's a perfect fit, during our Semi-Annual Volunteer-A-Thon!
Below you'll find each of our current volunteer opportunities categorized by committee and/or topic. We have a wide range of available tasks and roles! There is a point of contact listed for every opportunity; please reach out with questions, or to sign up!
Volunteer with your friends, and make new ones! Volunteering in our community is a great way to meet and socialize with others who have shared interests! 

Don't be afraid to jump in! You'll find lots of people willing to support you in finding a volunteer job that's a perfect fit!

We are all busy, but every hour counts! There are one-time commitments and longer-term positions. No job is too small to make an impact!

Learn more about and get involved in the governance of our school. Budgets, policies, and school administration... sounds tedious, but it's so rewarding!

Be part of the action! Plan events and propose and organize committee work. The sky is the limit! 

Don't forget to LOG YOUR HOURS! Every Spring, MVM volunteers tally the reported hours and submit our total to FCPS. This number is a badge of honor for our Meerkat community, typically being upwards of 10,000 hours! Having an accurate count is totally dependent on community members keeping track of and logging their hours! mvmpcs.org/hours

Before you jump in... be sure to complete the required FCPS Volunteer Training, found on our website here.  Happy Volunteering, Meerkats! 
Let's work together to reach our volunteer goals, Meerkats!
Total 2022-23 Volunteer hours: