Monday, September 21, 2020
It has long been our tradition at MVMPCS to celebrate the International Day of Peace, which was established by the United Nations General Assembly in 1981. "The 2020 theme for the International Day of Peace is "Shaping Peace Together." Celebrate the day by spreading compassion, kindness and hope in the face of the pandemic."
Like Montessori schools all over the world, our community traditionally honors this day by gathering together outside and sharing readings, reflections, and the singing of "Light a Candle for Peace". In recent years, we have also developed the tradition of having all of our students decorate their own "Peace ribbons". The children are asked to write their wishes for peace, or what peace means to them on their ribbons, and to decorate them however they choose (using permanent markers, so they will not run/wash off). Then, the ribbons are tied onto the black fence surrounding our courtyard on Dill Avenue.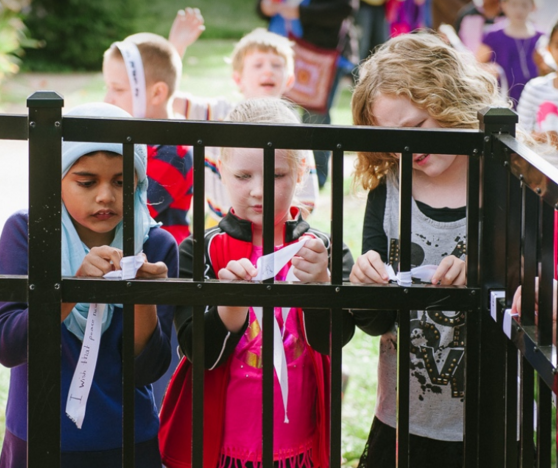 This year, though we cannot gather together as we wish we could, we can still honor this tradition. Ribbons were sent home with materials on Monday, September 14. Please have your children decorate their ribbons, and, as you are able, choose your own time to bring them to Dill Avenue, and tie them onto the fence. As you do this, please be mindful of social distancing, wear your masks, and refrain from entering the
courtyard.
May our ribbons be a beacon of peace and hope for all in our community!