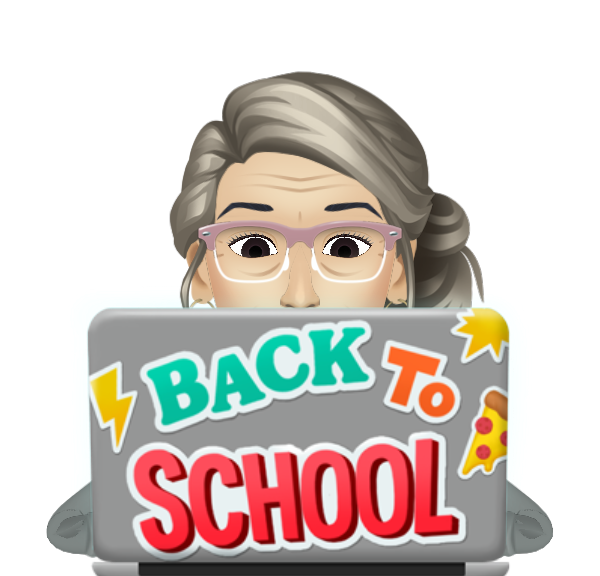 Happy Return to School Month! I hope you are all as excited as I am to see old friends, make new ones, and catch up on all the things that we've missed during the last stretch of time.
Please read the following for important information:
Summer Schedule Concludes - We return to the normal 5-day workweek beginning August 9, 2021. Office hours are 8:30 a.m. – 4:00 p.m.

School Supply Lists - In case you missed them, here is a link to the school supply lists https://mvmpcs.org/back-to-school .

School Safety Protocols - To facilitate the safe return of all students to in-person learning, preventive measures are in place:

Staff and students will be required to use face coverings (masks) upon return to school; disposable face masks will be available if needed.

Hand sanitizers are installed at every classroom and bottles are distributed throughout the building. Students will be encouraged to wash their hands throughout the day.

Water fountains will be used solely to fill student's water bottles.

All classrooms have and will run an air filtration unit.

Enhanced deep-cleaning protocols will continue, per FCPS guidance.

Students should stay home if experiencing any COVID-like symptoms.

Contact tracing and quarantining will still be used; link to FCPS Metrics Dashboard is https://www.fcps.org/dashboard .

We will continue with the two-door entry and dismissal procedures established last school year. Primary and lower elementary students will enter through the mulched playground via Dill Avenue, and upper elementary and middle school students will enter using the Evergreen entrance. Students use the entrance of the oldest sibling. Students must exit the vehicle from the passenger side.

Kiss and Go – parents will not be allowed to enter the building and walk students to class at this time; staff will be on hand to help students to their classrooms.

Staffing Update:

Ms. Stacy Birckner will be teaching in special education to fill the position vacated by Mr. Connor Newlon. Ms. Birckner comes to us from Carroll County Public Schools where she served many years as a special educator. She has a bachelor's degree in psychology and her master's degree in curriculum and instruction with a concentration in special education. She is looking forward to learning more about Montessori and will be a welcome addition to our special education team!

Ms. Suneethy Nambiar is the new full-time instructional assistant for middle school. She has 15 years of Montessori experience, serving both as an instructional assistant and primary lead teacher. Ms. Nambiar holds an AMS Montessori Early Childhood Education Credential as well as a Bachelor of Science in Chemistry and Education for middle school. Her hobbies include cooking and gardening, which she hopes to bring into the classroom. Welcome!

We continue to interview for the lower elementary vacancy.

Staggered Return for Primary Students (repeat information)

We welcome all kindergarten students back to school on Monday, August 9th for an opportunity to become reacclimated to their classroom environment (schedules, materials, routines, etc.). In keeping with the Montessori method, they will emerge as the leaders of their community and help to guide their younger classmates by modeling what they have learned. Attendance is strongly encouraged but not mandatory.

PreK-4 students will return with the rest of our students on August 18.

PreK-3 students will come to school on August 30.

Open House/Back to School Night Dates (updated information)

Monday, August 16, 1:00 - 3:00 – Primary and Lower Elementary

Tuesday, August 17. 1:00 - 3:00 – Upper Elementary and Middle School
Students are invited to stop by the school to meet their teachers, tour the building, and drop off school supplies. All visitors must first check in at the office with Ms. Renee Holt.
Teachers look forward to meeting and greeting you, but they will still be planning and setting up their classrooms and will not be available to conference at this time.
Friday, August 20 - 6:00 - 7:30 p.m.
Families are invited to attend Back to School Night to learn more about our school, meet your child's teachers, and learn how to be involved.
I am looking forward to seeing all MVMPCS families and students very soon. In the meantime, I hope everyone finds time to play, enjoy the sunshine and great outdoors, and connect with family and friends in a meaningful way. See you soon!
Sincerely,
Amy Dorman, principal