SPRING SPIRITWEAR SALE ~ OPEN NOW THROUGH MAY 16!
New designs available in Youth and Adult sizes! Buy a solid or tie dye MVM T-Shirt or cozy Hoodie, or an MVM Drawstring Bag
HERE
NOW through May 16!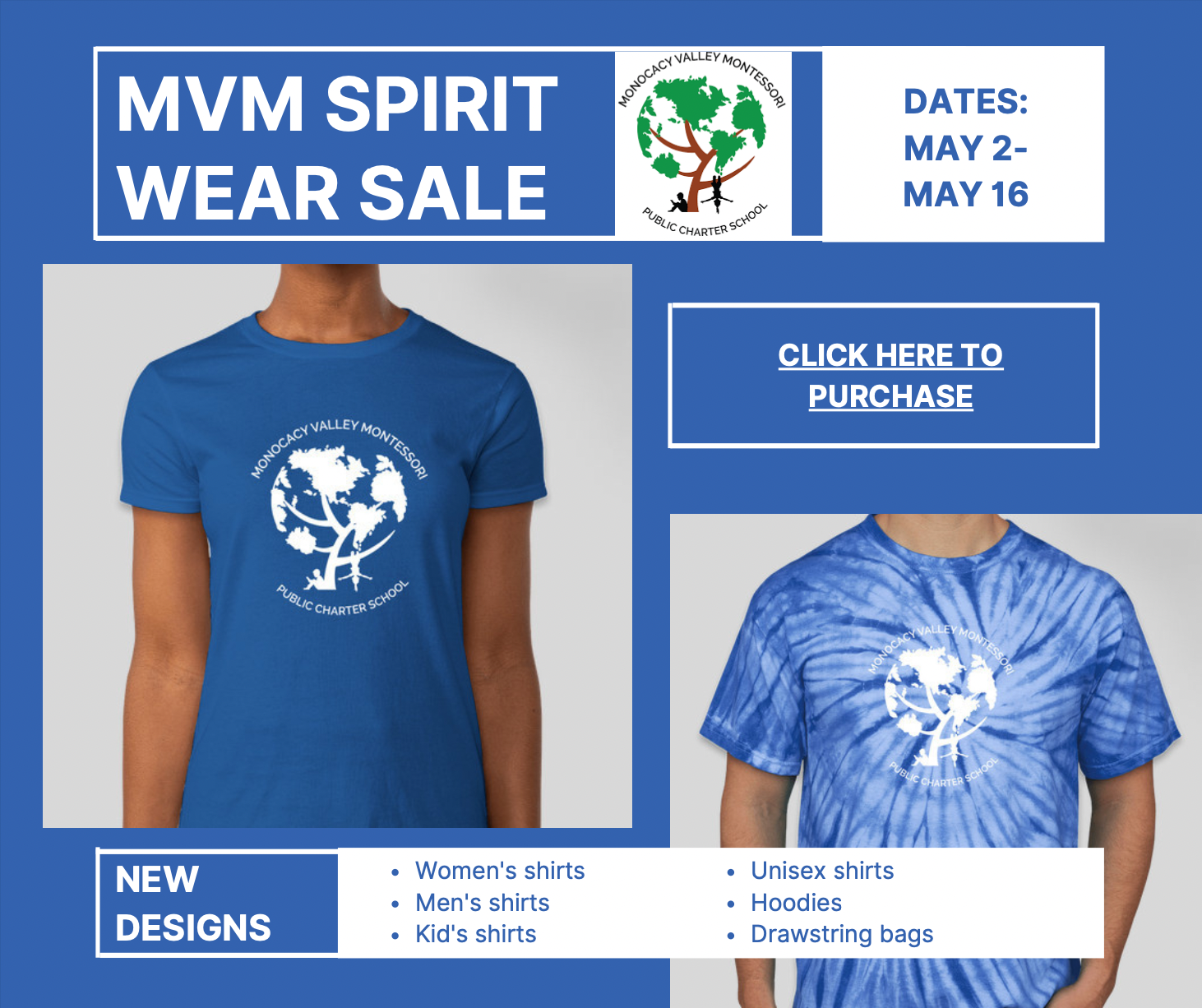 Proceeds from the Spring SpiritWear fundraiser benefit the MVMPCS 2021-22 Annual Fund. 
Click HERE to buy your SpiritWear TODAY!
We've got SpiritWear, yes we do... we've got SpiritWear, how about you?