NEW FACILITY UPDATE: 11/8/23
Exciting things have been happening at our school's forever home!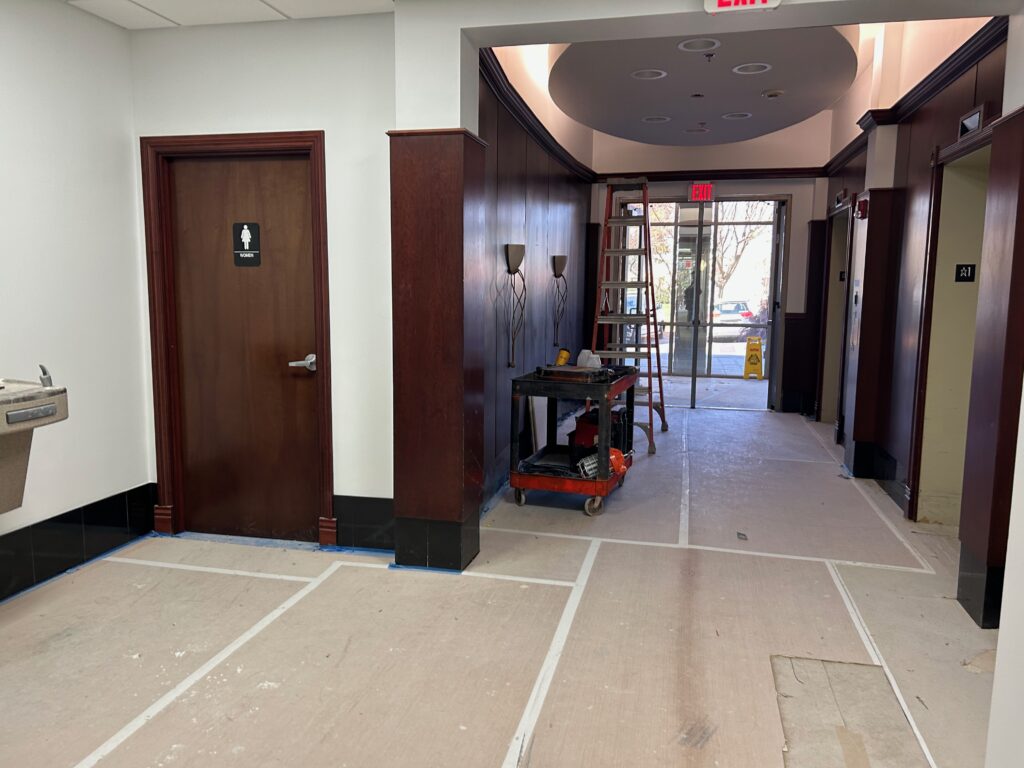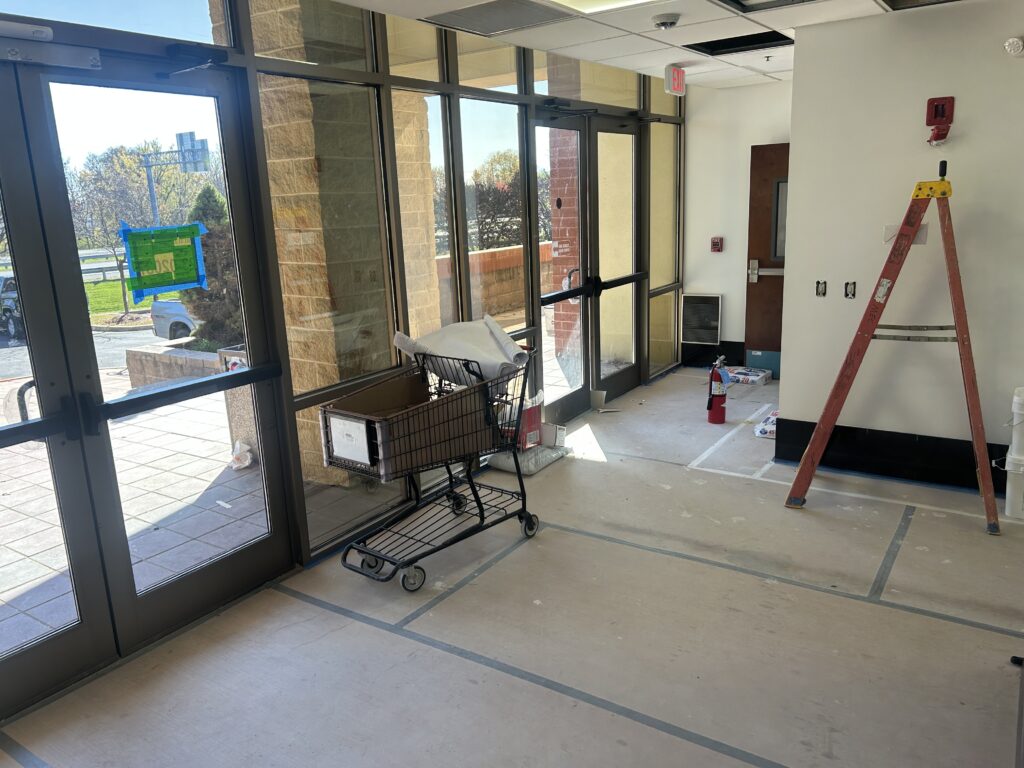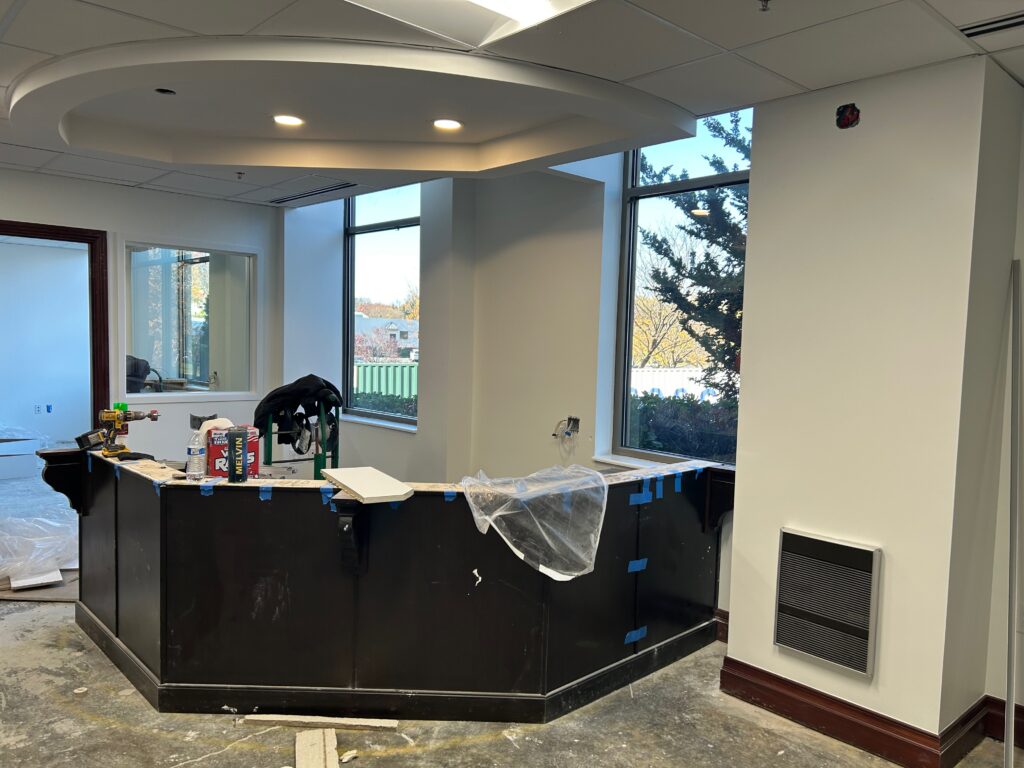 The second full week of November remains the target for completion of phase one. The GC approved 11/27/23 as the first day of in-person learning at 64 Thomas Johnson Drive. Two asynchronous learning days are approved for 11/20 and 11/21 to allow staff to set up their classrooms. The Building and Grounds committee is creating sign-ups with volunteer opportunities to help move. Don't miss this volunteer opportunity to get a sneak peek at the newly finished spaces!
Finish science lab rough-ins

Finish hardware installation

Re-install ceiling on 3rd floor

Elevator lobby storefront installed

Finish flooring on 3rd floor

Temporary wall installation on 2nd & 3rd floor

Sprinkler modifications and hydro test on 1st floor

HVAC diffuser installation on 1st floor

Ceiling tile on 1st floor

FCPS equipment installation

Emergency light fixture installation
Last week, the fence manufacturing was completed and installation should be started this week.  The new fence will encircle our future green space. This space already boasts multiple tree-shaded grassy areas. Work on the site improvement plan for phase 3 and construction permits for phase 2 continues. 
Inspections for below-grade plumbing are completed and the flooring is closed allowing for swift progress on the first level. Classroom floor installation is complete and the administration area floor is expected to be complete by the end of the week.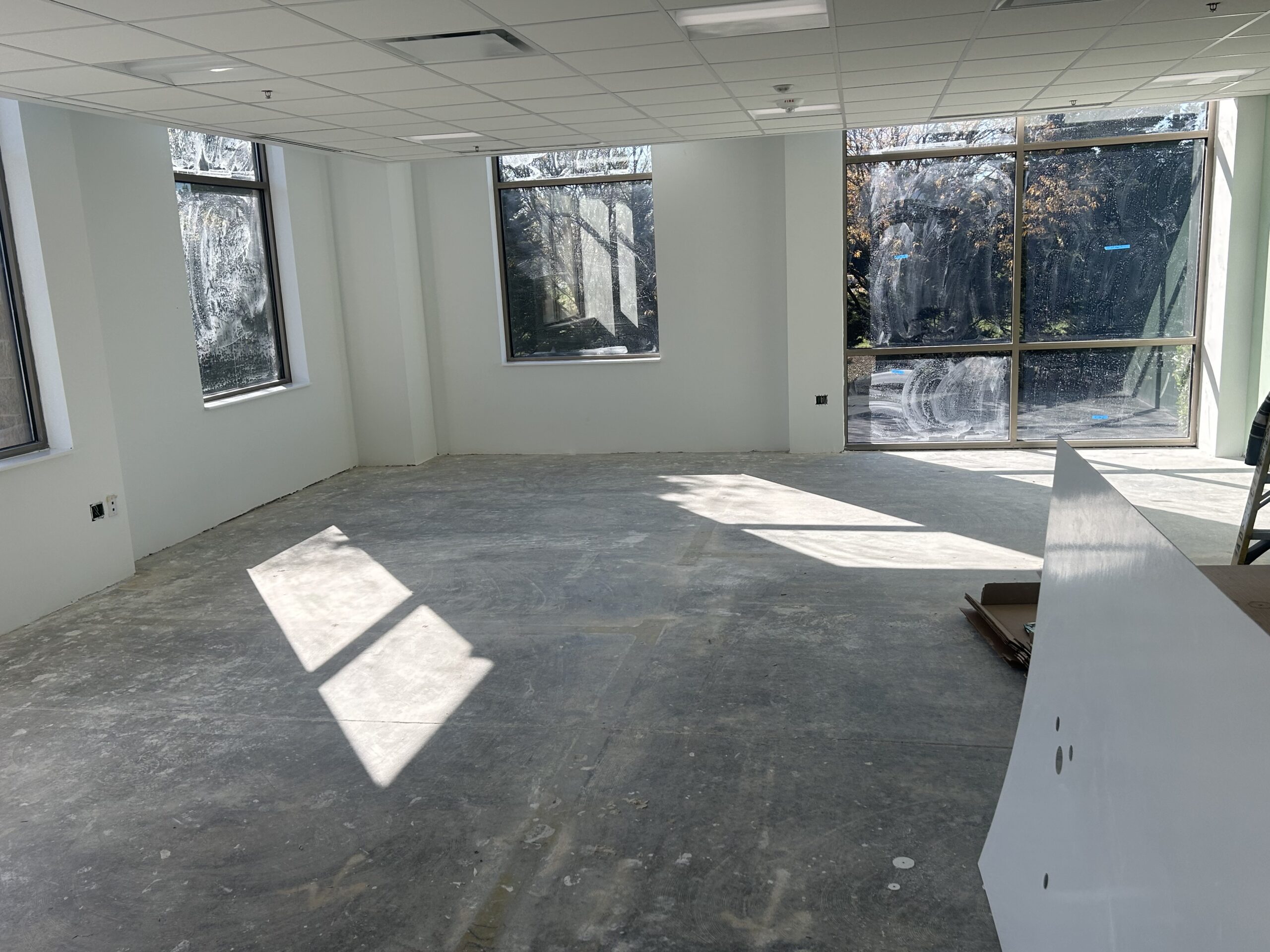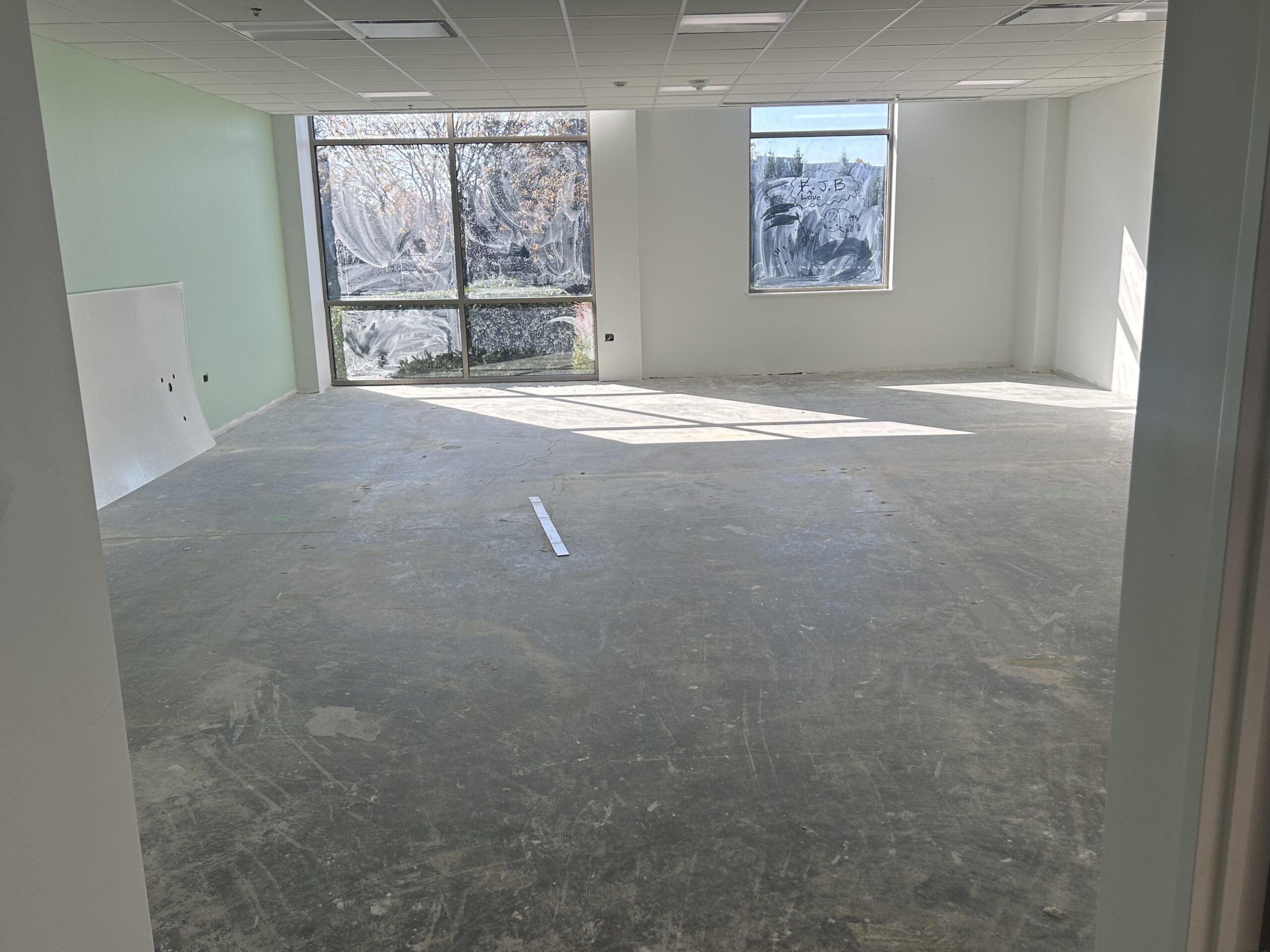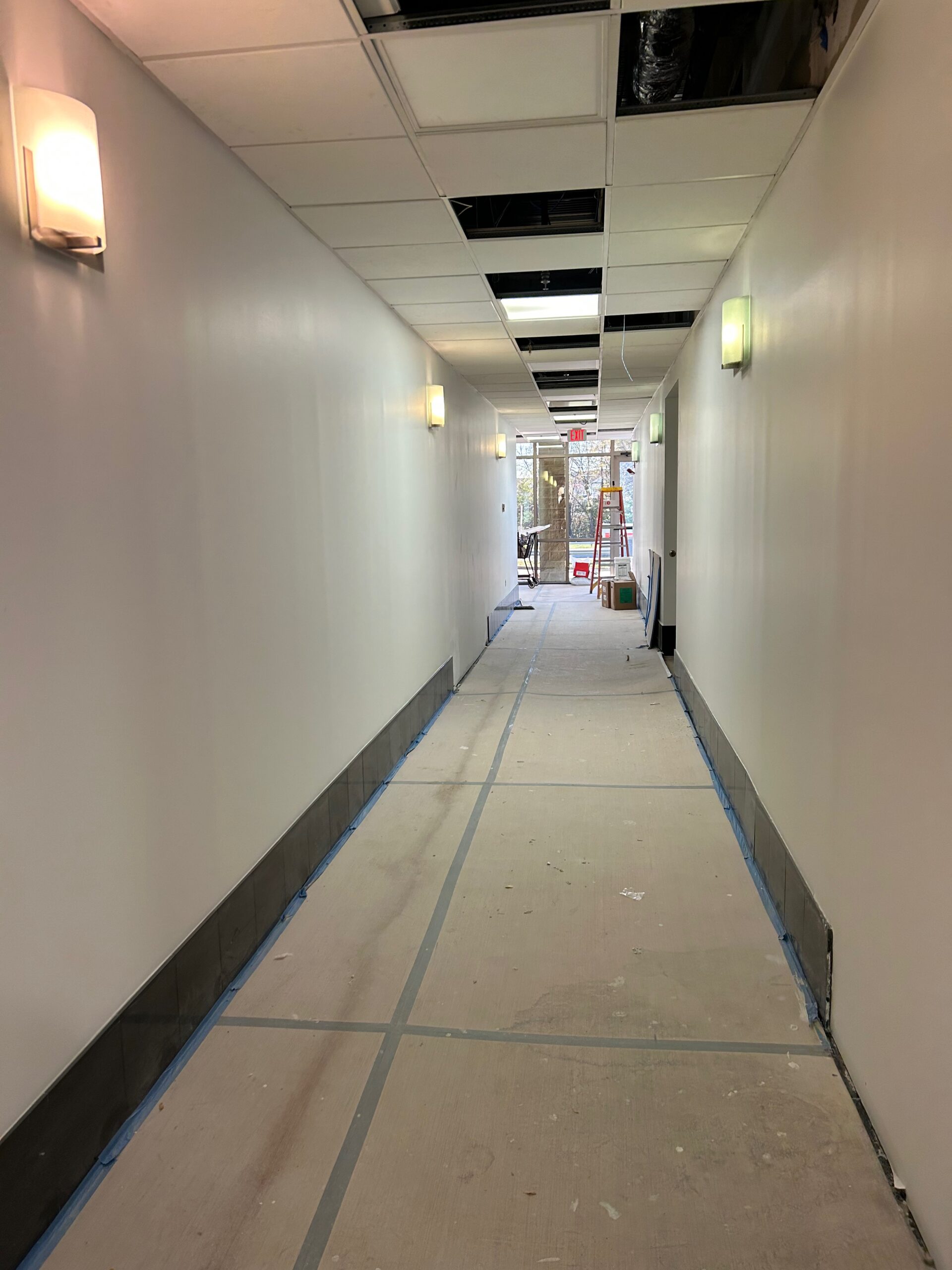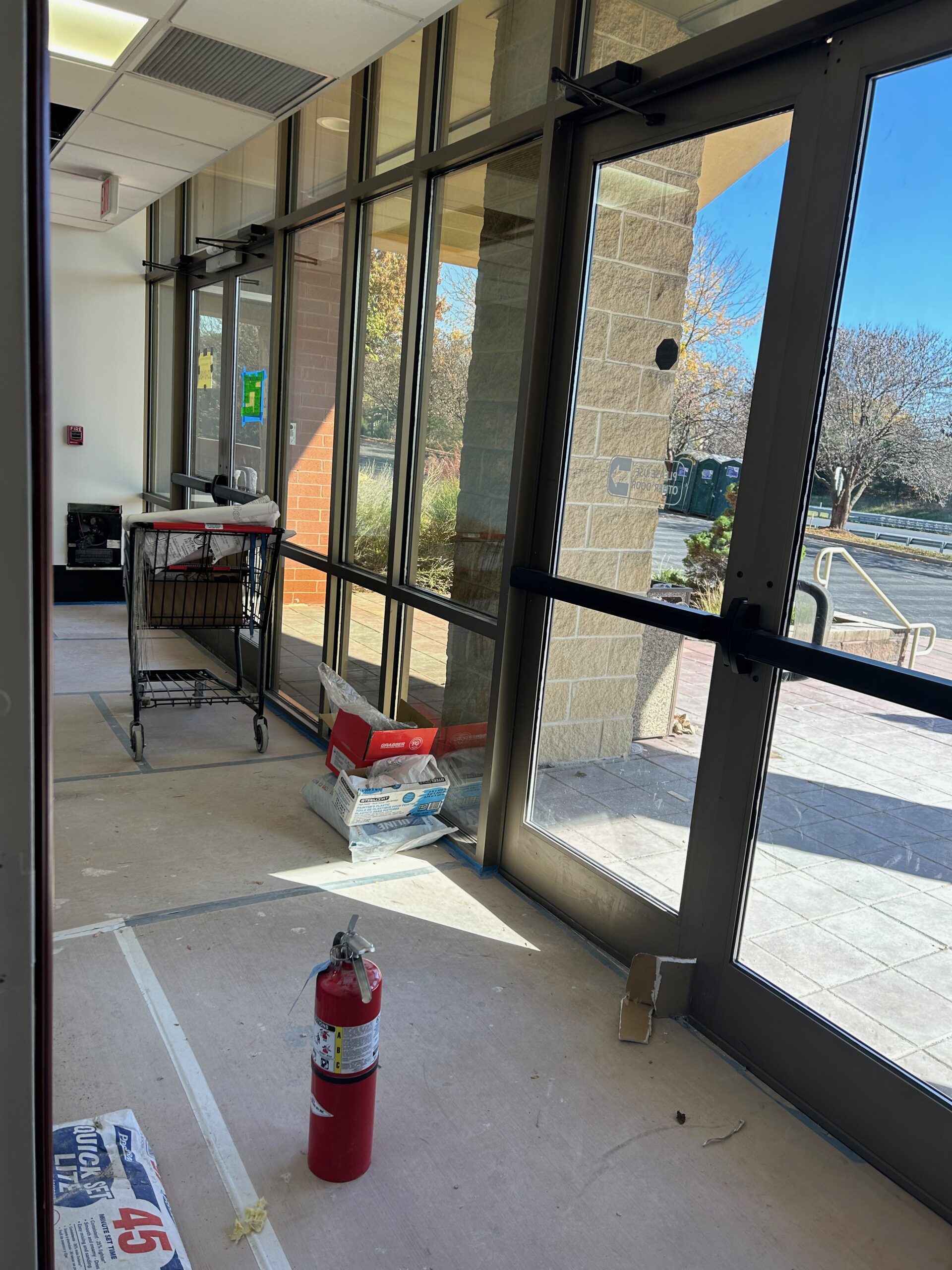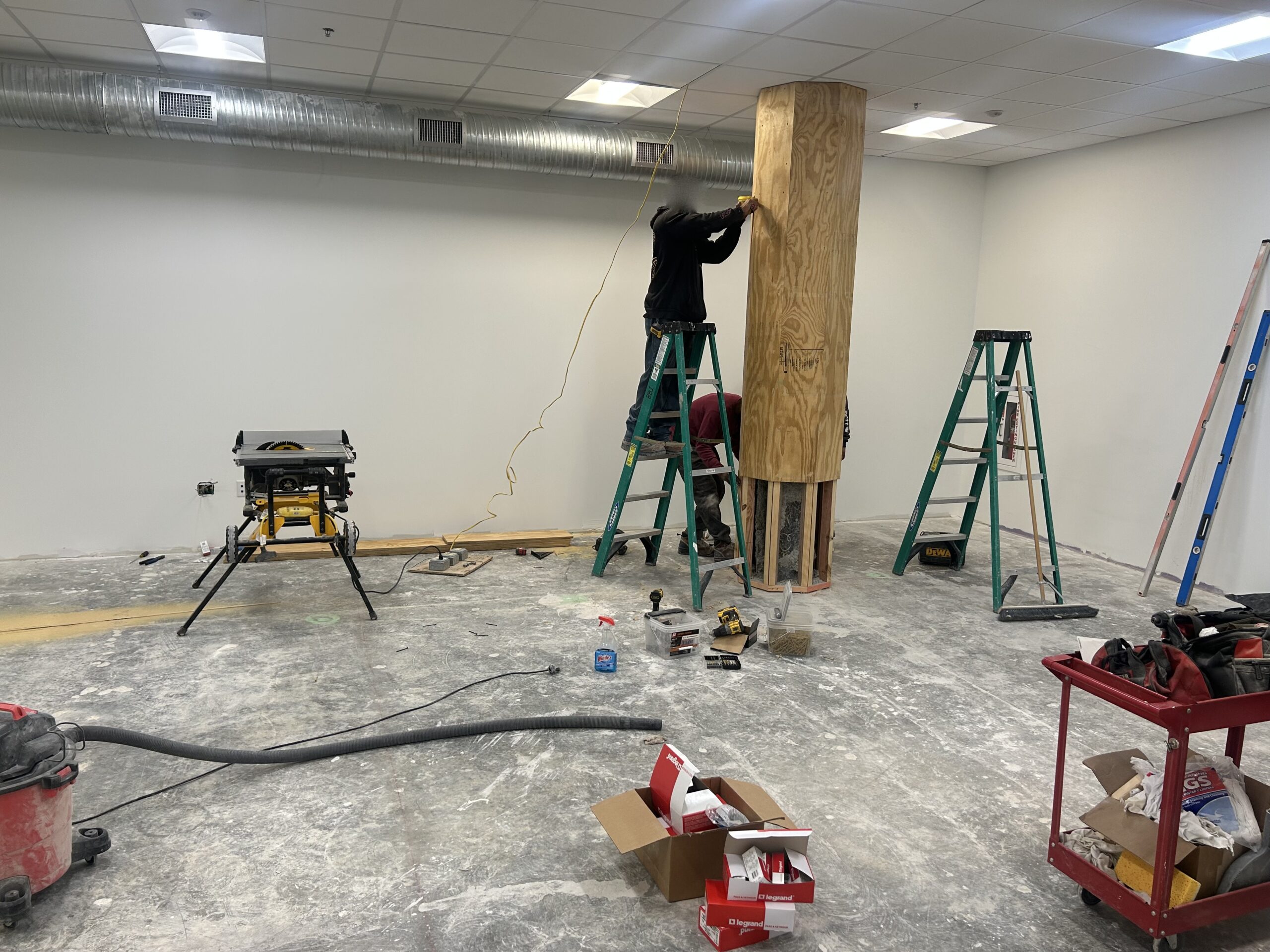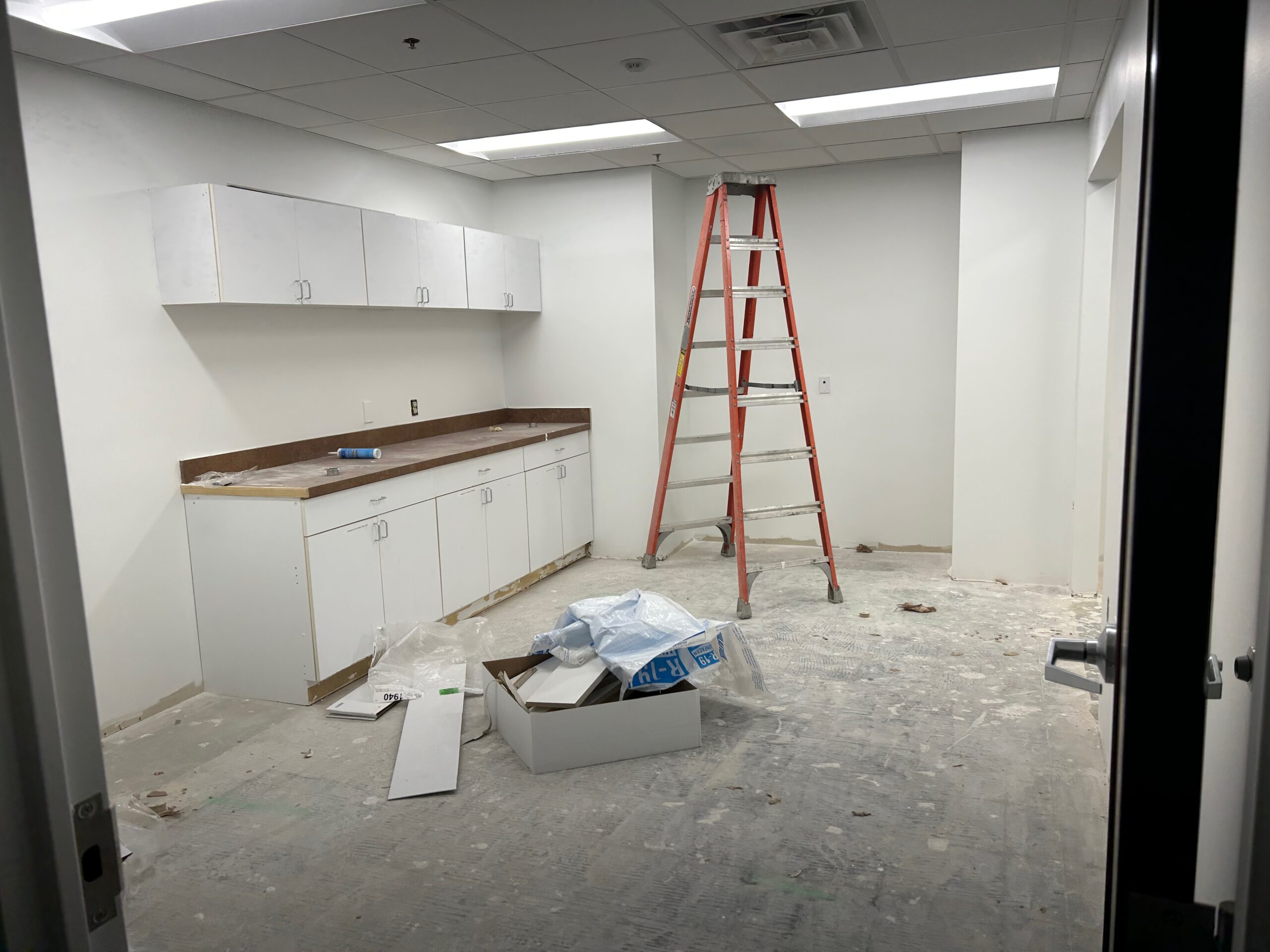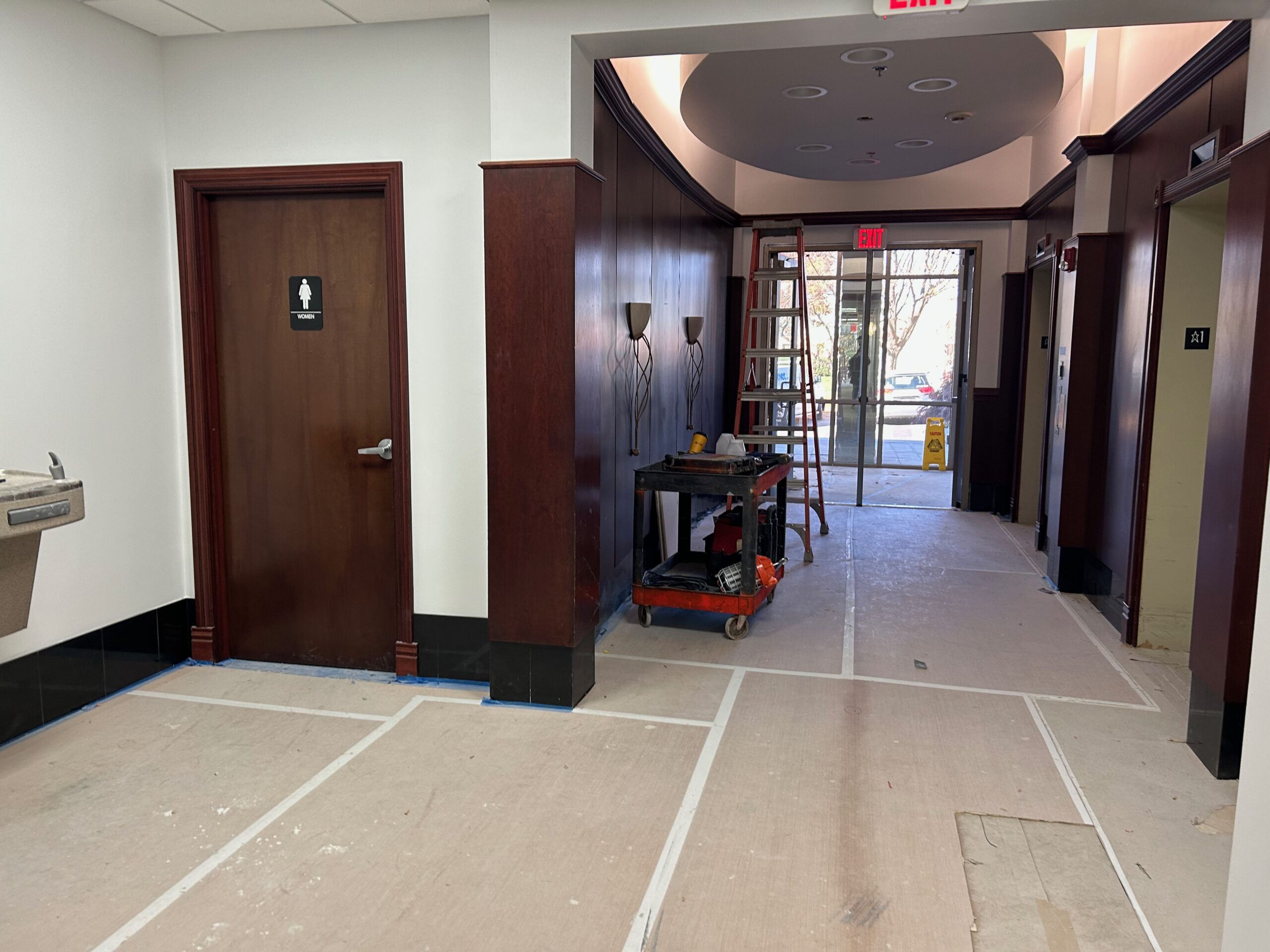 Installation of flooring is complete. Cabinetry and sink installation is planned for phase two. All walls and doors will be up soon to separate student areas from the phase two construction areas.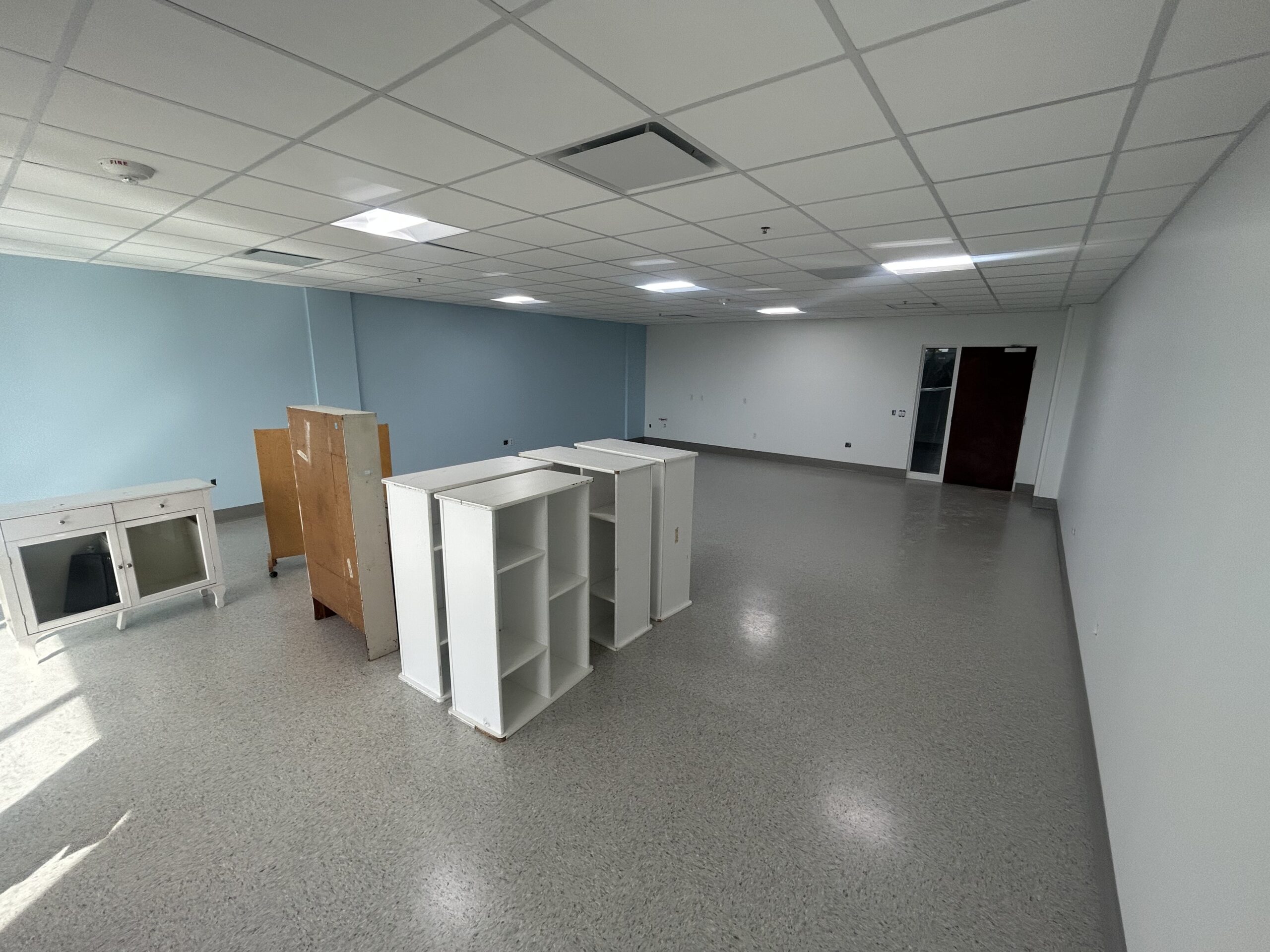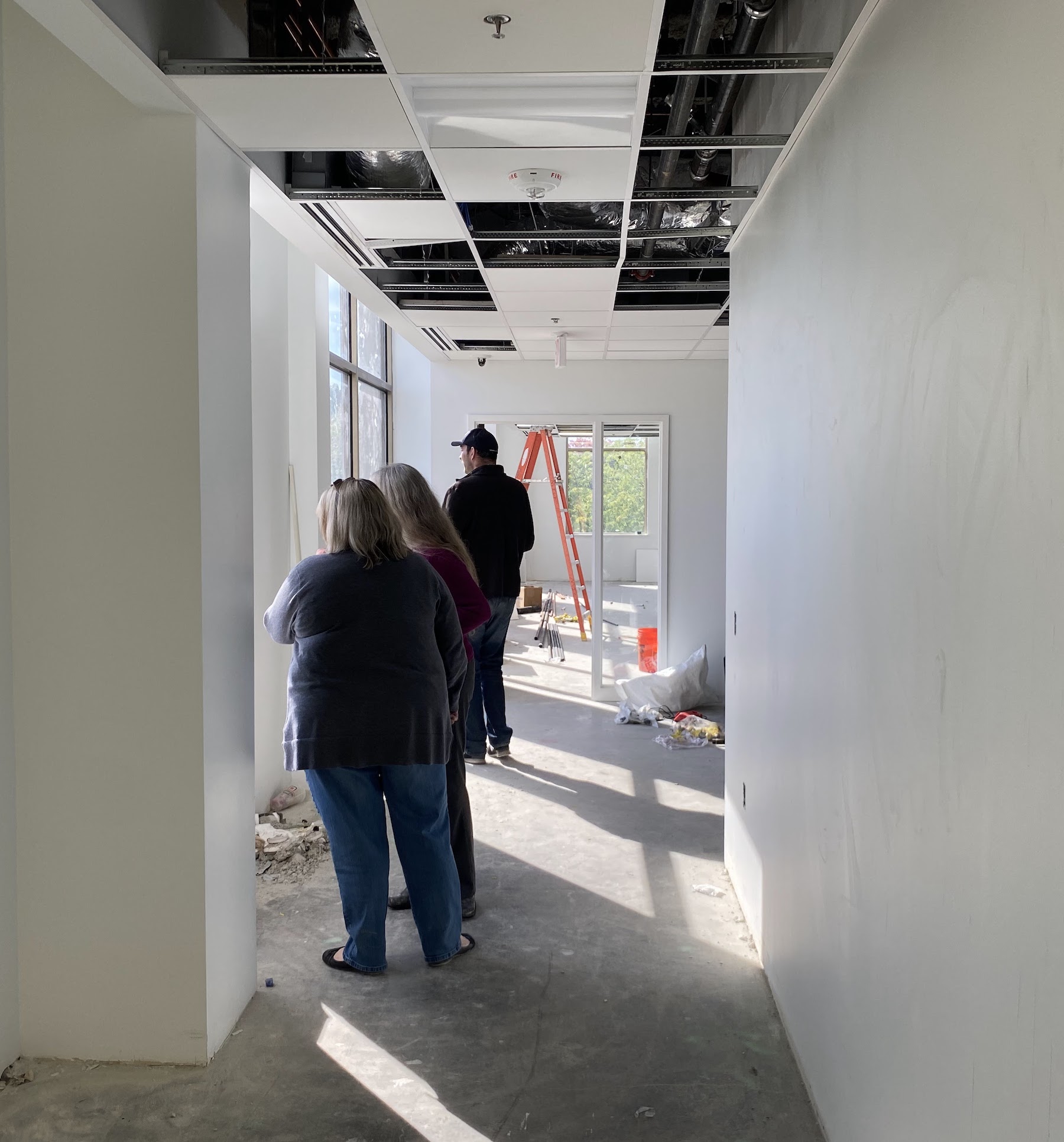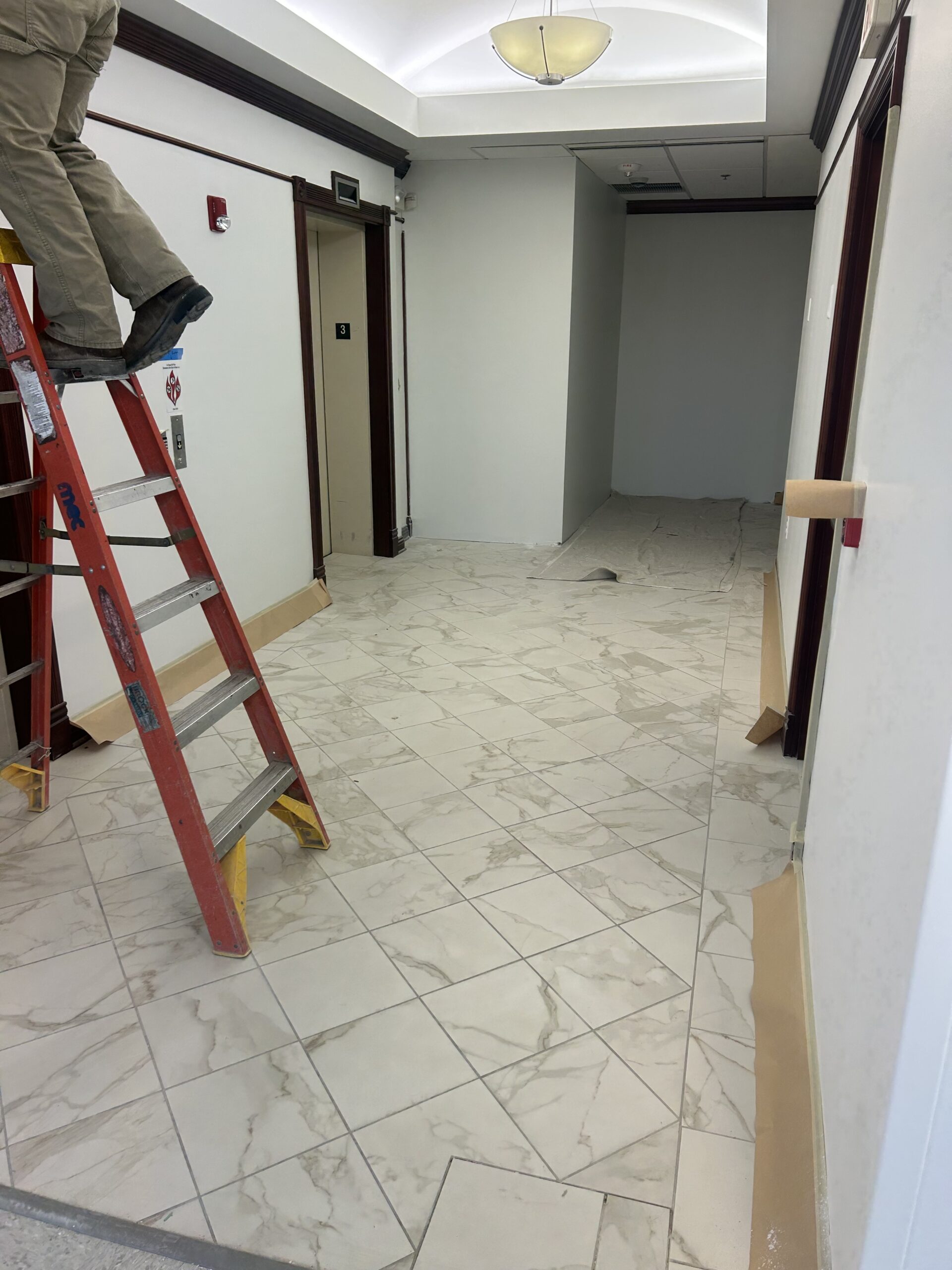 Flooring, painting, and ceiling installation are complete. Work on the science labs continues and will be completed as part of phase 2.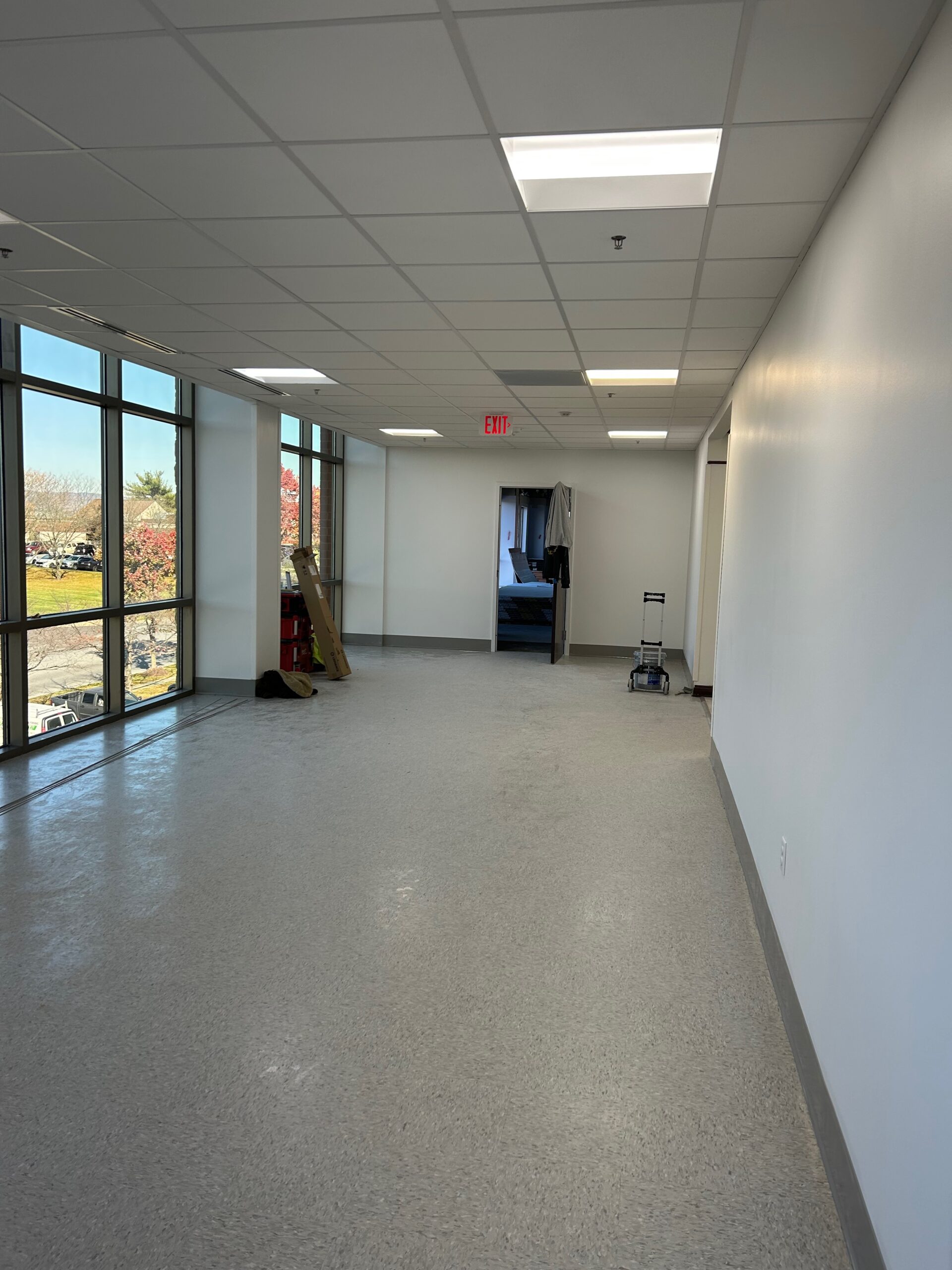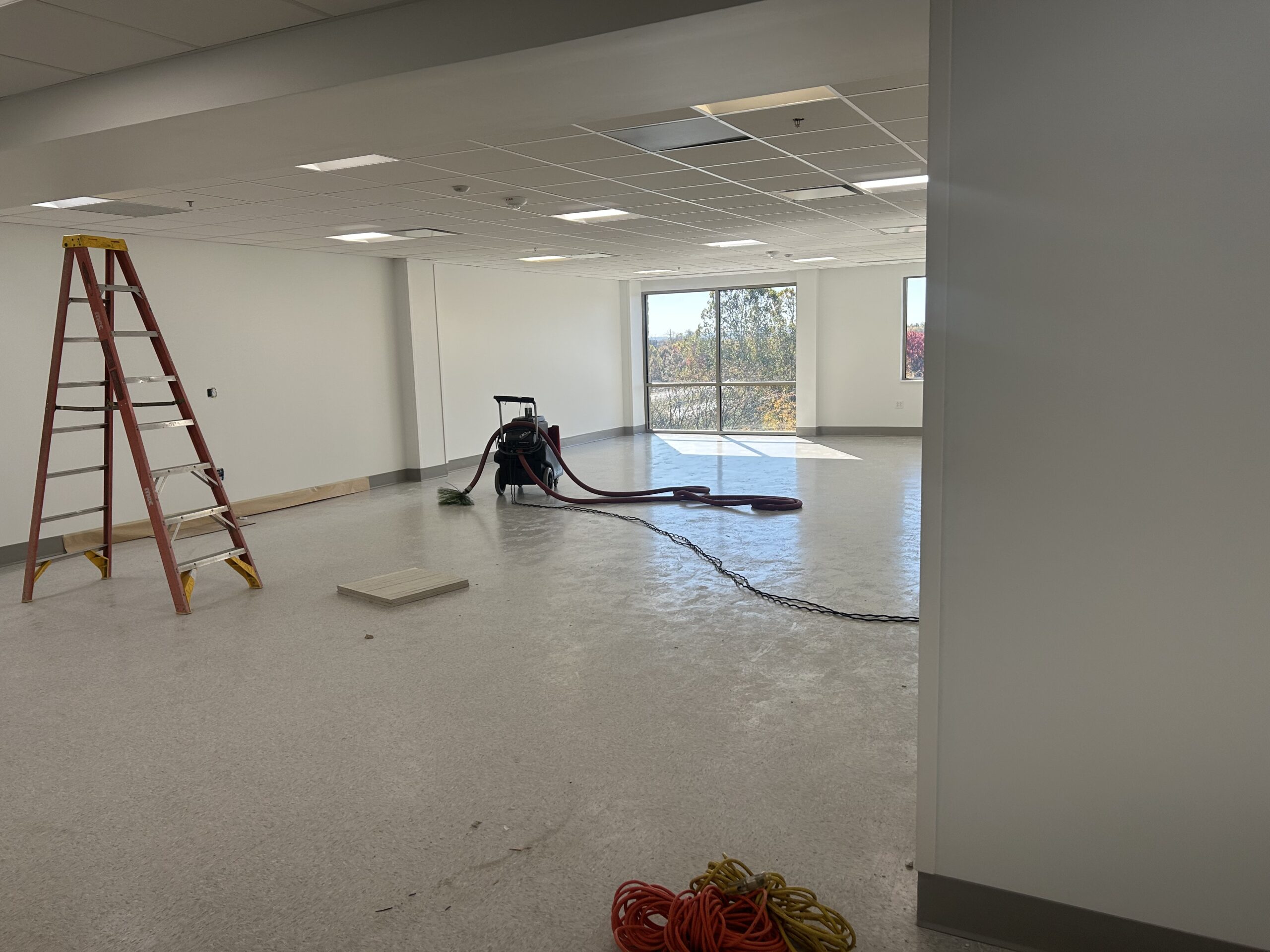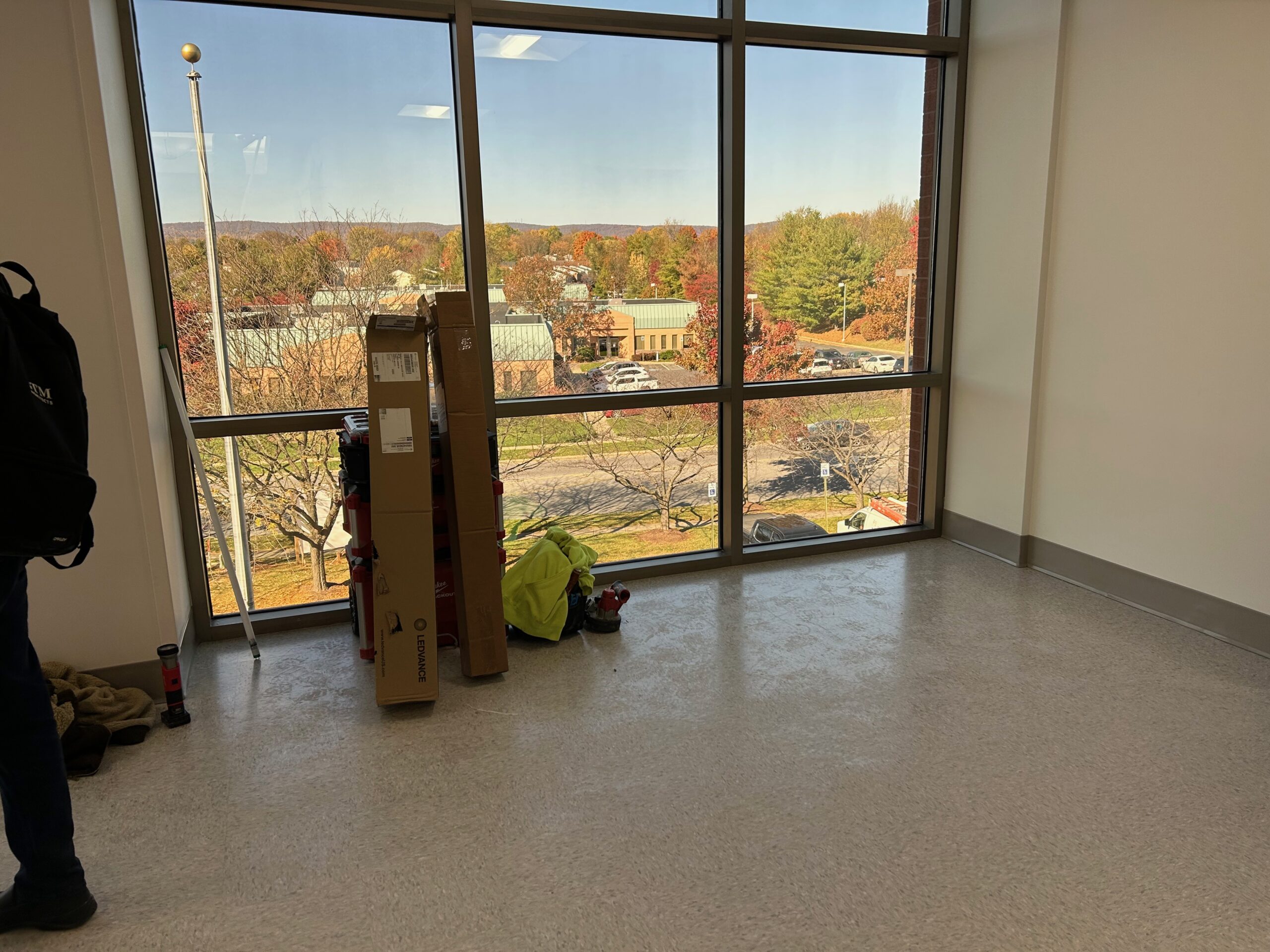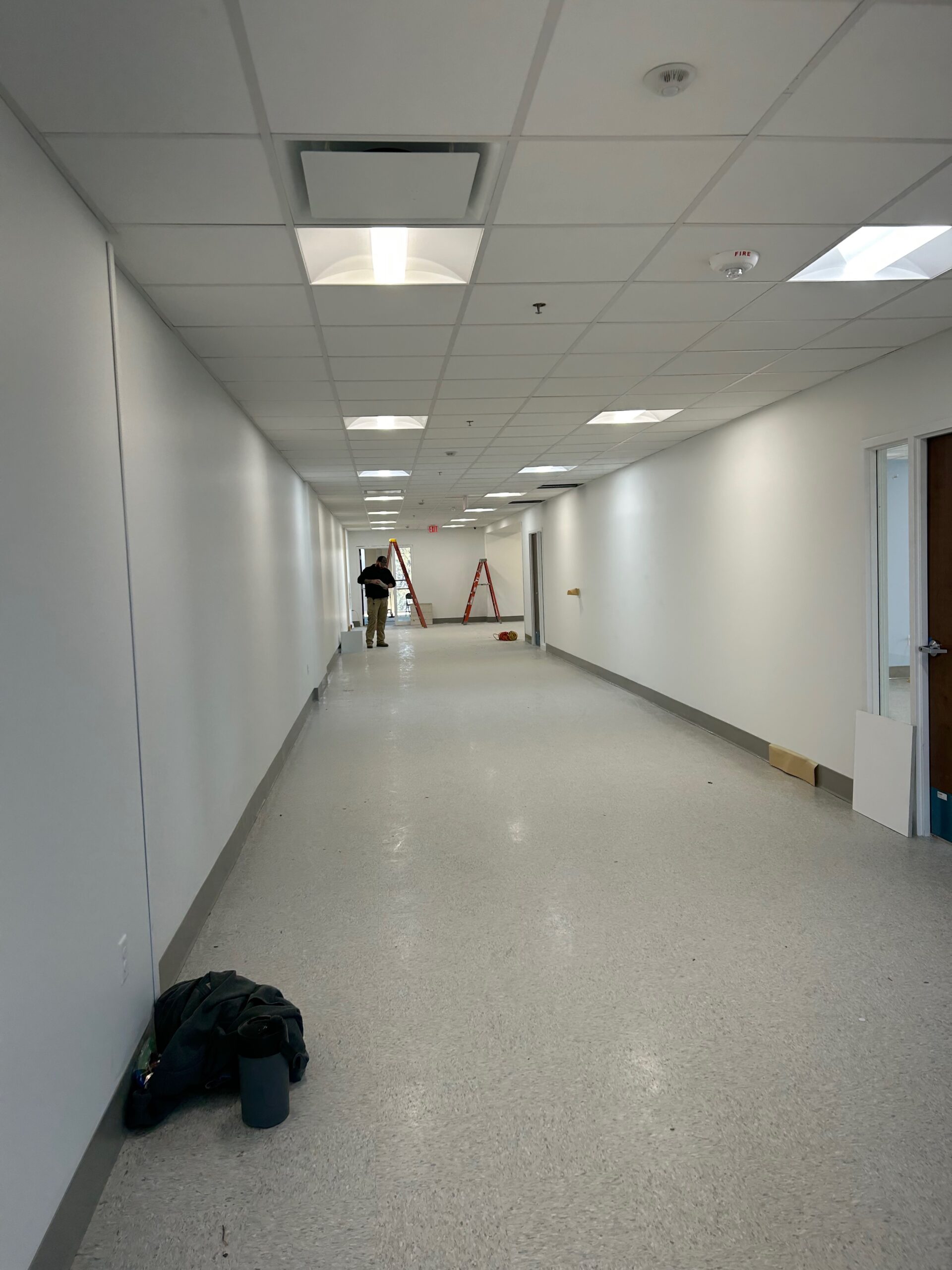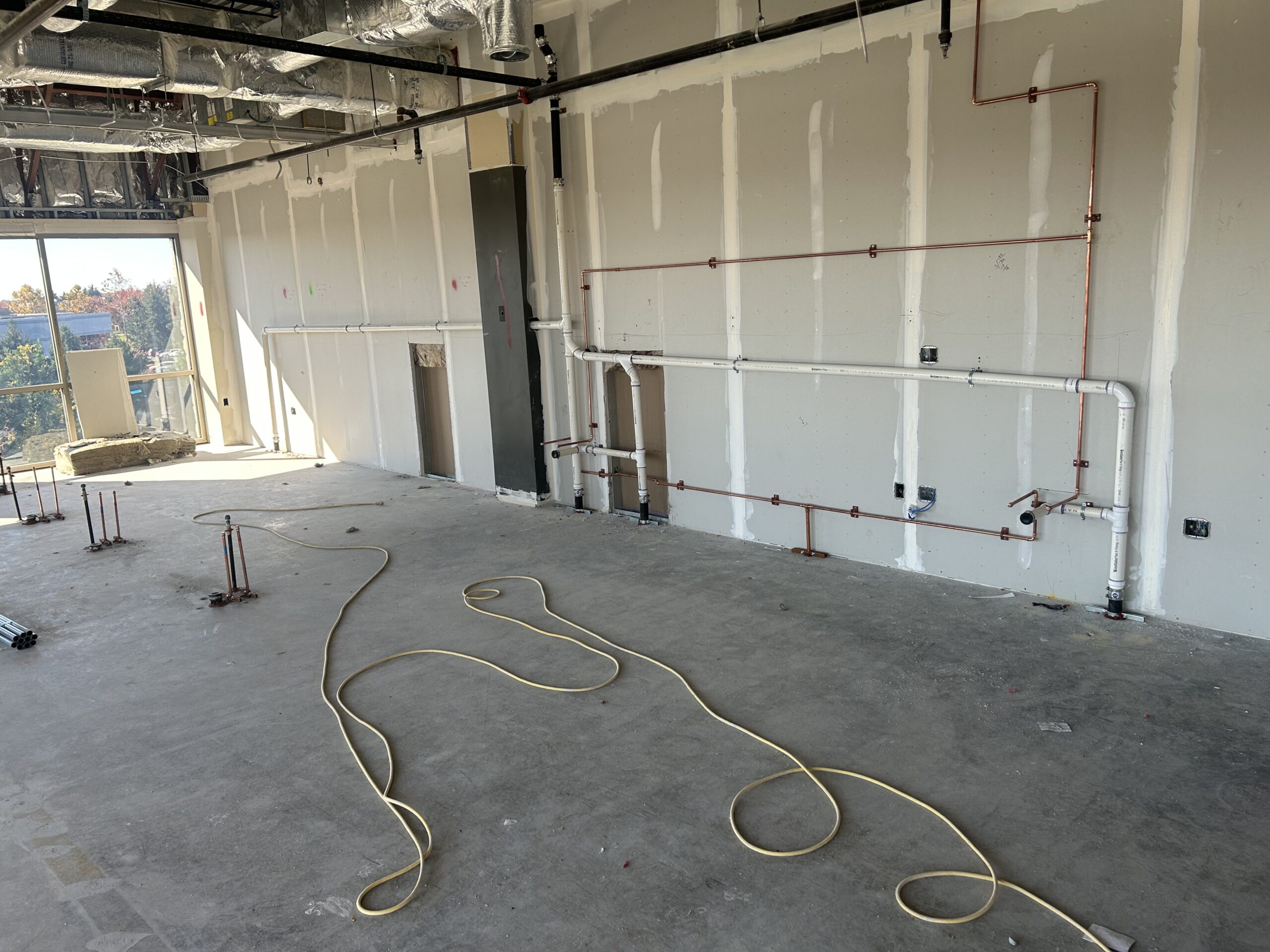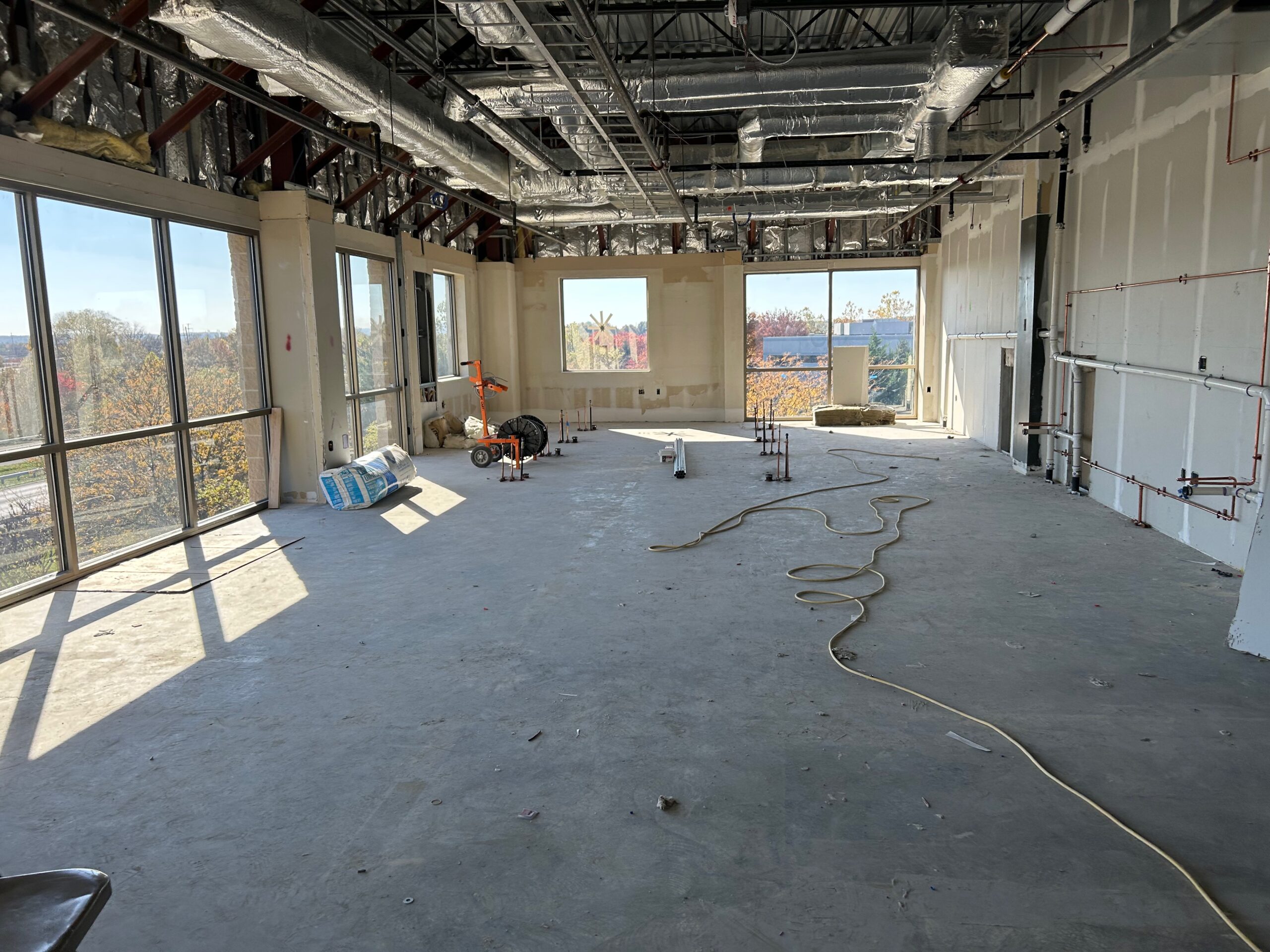 Final sign-off of plumbing, electrical, and alarm systems is scheduled for Friday, November 10. The use and occupancy inspection will occur the week of November 12.  Upon passing alarm inspections, volunteers will be able to move furniture into the building. 
WORK SCHEDULED FOR NEXT TWO WEEKS:
FRP, restroom fixtures and toilet accessories

Mirrored window film for privacy (first floor only)

Fire alarm & Sprinkler final test

Cleaning is in progress as areas are finished

Final inspections as areas are finished
---
This is an exciting time as we see the completion of phase one work and can begin our move-in!  We look forward to sharing more progress updates with you in the future.
Respectfully,
The Facilities Committee